Featured
Coming soon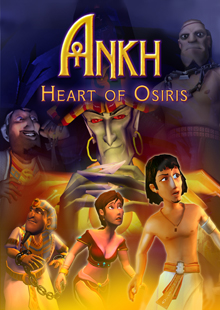 Ankh: Heart of Osiris
Ankh: Heart of Osiris is even more intense and more bizarre as it takes the player even deeper into the crazy world of old Cairo.

Platforms: Linux, Mac
News
10. April 2014.
Patrician IV released for OSX

Hanseatic trade can finally happen on OSX. Kalypso Media and Runesoft are proud to announce the availability of a Macversion of "Patrician IV".
more »
31. March 2014.
Jack Keane rides on Maverick
You can get a OSX Maverick compatible version of our cartoon adventure Jack Keane, which was originally developed by Deck 13, in the Mac Appstore now!
more »
27. February 2014.
"Cultures: Northland" discovers the Appstore

Bjarni and his tribe of Vikings have finally discovered the Appstore.
more »
17. February 2014.
Cultures to storm the iPad

"Cultures: Northland", originally developed by Funatics, is about to storm the Appstore soon.
more »