Featured
Coming soon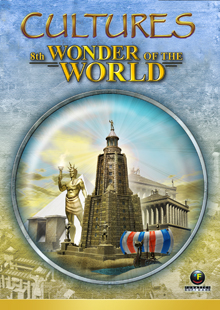 Cultures: The 8th Wonder of The World
Coming soon to an iPad near you!

Platforms: iOS, Linux, Mac
News
4. March 2015.
Desperados raiding the Appstore

Finally, the Wild West is coming to life again on OSX
more »
3. September 2014.
Desperados coming to OSX

The Wild West is finally coming to OSX.
more »
2. July 2014.
Airline Tycoon has landed in the Google Play Store

he classic business simulation "Airline Tycoon Deluxe" has been released on the Google Playstore for Android phones and tablets today
more »
28. May 2014.
Ankh: Heart of Osiris

The second part of the popular Ankh Saga is now available on the Mac Appstore for the first time.
more »