Coming Soon

Title:
Rhem IV: The golden Fragments SE
Genre:
Adventure
Platforms:
Mac, Windows
RHEM IV takes you into a huge, fantastic world full of strange vehicles and buildings, secret passages and doorways. A sense of adventure, logic, attentiveness and the ability to solve puzzles will help the player...
more »
Shop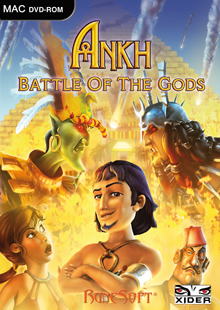 Info
Release date: 14. December 2009.
Genre: Adventure
Platform: Mac
Original developer: Deck 13
System requirements:
OSX: MacOS 10.6.6 or higher, 1,8 GHz Intel, 1 GB RAM, 3D GFX card with 256 MB RAM.